Although the students all came from St. Neot's Preparatory School, it was more of a family climbing day, as Mums and Dads came along too. Climbs were set up on a bottom rope system using GriGri's tied off to trees which meant students could belay each other as well as Mum's and Dad's.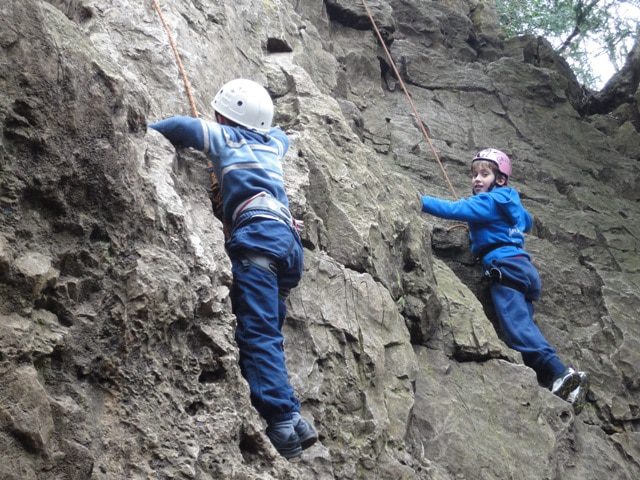 It was a very successful and enjoyable day, the highlight being Mum Lesley who was recovering from Oesophagus Cancer, who not only had a go but reached the top in great style.
If you would like to book an Outdoor Climbing Day don't hesitate to contact Monsterclimbs. Reasonable rates available and all equipment provided.