Having never climbed at Chulilla before I was pretty excited. On arrival the setting was spectacular, with the pretty village perched on rocks and the gorges falling steeply away below. There were steep crags everywhere waiting to be climbed.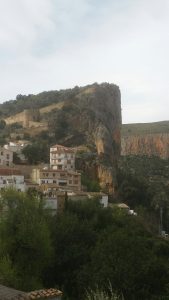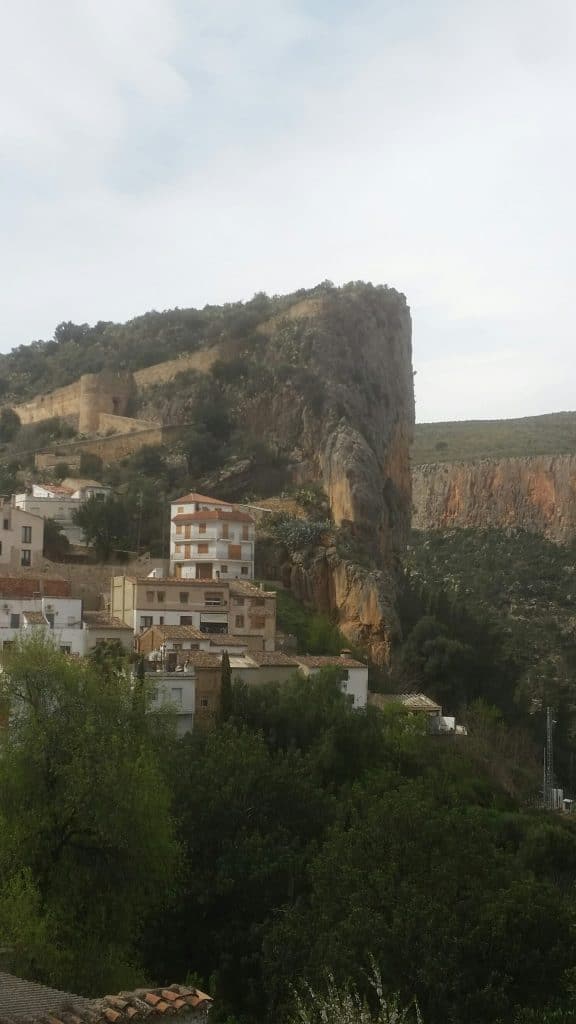 I was, however, in for a bit of a disappointment. If you regularly climb 7b and above this is the place for you – if you climb around 6c then you really have to scrabble about to find decent routes to climb and unfortunately the grade isn't often indicative of the technical difficulty of the climb. There were several climbers having similar problems and even the 7b climbers couldn't get up the 6b+'s.
We were only there a few days and the best crags for the grades we were seeking were Penata and Fantasia by the old power station. The grades varied between OK to quite tough and often the bolts were spaced out . Best route? Los Penitentes given 6a+ but more like 6b at Penata and quite run out.

There were some beautiful walks in the area, especially down to Charco Azul, which used to have a continuous walkway but which has now collapsed into the lake.
Costa Blanca offered a greater variety of style and grade and we visited the usual suspects – Toix Tv and Pena Roja but also ventured further afield to Alcalali, Altea Hills, Guadalest and Pego. Alcalali is a brilliant crag for beginners and mid range climbers alike with many stunning 6b's  – among the best were  Elendigliches 6a+, Yorkshire Lads 6b and Di Tomberelo 6b.
Pego was a pleasant surprise tucked in the hills in a beautiful sheltered spot where we climbed an amazing 6b+-Borrego Volador which was both sustained and interesting. A great tick.
Guadalest is a beautiful place to climb, but make sure you stay away from the town itself unless you are a fan of Blackpool. It has become a tourist Mecca and seems to have a direct line to Benidorm. A shame really as it is a pretty little town perched on top of sheer cliffs. There are lots of varied climbing grades, styles and crags here and you can seek sun or shade depending on the season.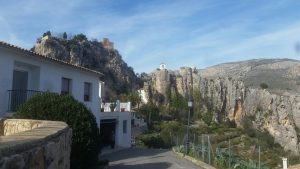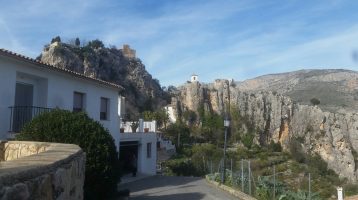 On the whole it was a great trip and a brilliant start to the new climbing year. You always feel a little ahead of the game if you've had a Hot Rock trip early in the season which sets you up for the year warming up those muscles and waking up the muscle memory. The sun is great too for soothing any injuries or aching joints.
If you would like to arrange a bespoke Sun Rock trip to Greece, Sardinia or Costa Blanca please contact Ali  and she will organise the climbing trip of your dreams.