The Monsterclimbs team met the youth group from Hillingdon in Hayfield, at the foot of Kinder Scout in the Dark Peak of Derbyshire. At 8 a.m. the 3 groups were packed and ready to go.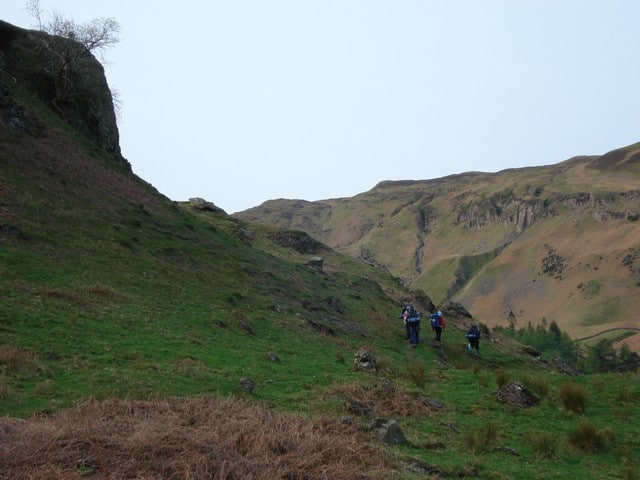 A good start for their practice Duke of Edinburgh expedition. Day 1 took them up William Clough and onto Kinder Downfall, with perfect conditions of gentle winds and warm sunshine. They paced themselves well and reached their campsite in the Edale valley by mid afternoon still in high spirits and full of enthusiasm.
Day 2 was not so kind, the weather was poor, but it was warm with light winds. Their route took them up the steep and arduous Grindsbrook Clough and onto the edge above Edale and onto Derwent Resevoir. Their navigation was good, their fitness was improving and their motivation remained positive. By the time they reached their wild campsite above Lockerbrook Farm they were soaked to the skin, but within 30 minutes their tents were up and a hot meal was on the go.
Such was their success day 3 saw the groups monitored at a distance.
The monsterclimbs team was so sure of their progress and growing confidence. A misty day gave very poor visibility, yet the groups were up to the task and overcame some stiff navigation arriving at the pick up point well ahead of schedule. A successful weekend where the monsterclimbs team saw the students develop their skills and become independent on the hill. Well done Hillingdon.