I recently ran a CWA Training Course at BUCR and came across the term Climbing Lemons for the first time. Basically if you look at climbing like a one armed bandit when you pull the arm, one lemon might come up – you are belaying and are distracted by someone or something but NOTHING happens. You pull the arm on another occasion and a different lemon might come up – you let go of the dead rope whilst taking the rope in but NOTHING happens. What if all the lemons come up at once – the belayer is distracted, he lets go of the dead rope and the climber slips off – AND HITS THE GROUND.
Most of the time NOTHING happens which leads to complacency if we are not careful. This is just as important indoors as it is outdoors. I often hear of beginners bypassing  a professional instructor in favour of a lesson from their experienced climbing friends – BUT where did they learn their techniques from? And, of course this is bad for business. What price would you put on your own life? I often hear of people paying £30 for a 30 minute session with a personal instructor but begrudge paying £120 for a days instruction which could save your life.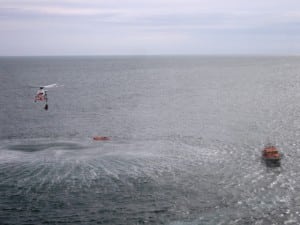 Unfortunately for me I have witnessed 2 deaths in recent months, one indoors and one on a sea cliff. BOTH were completely avoidable. The first at a climbing centre in Gloucester involved an experienced climber who didn't tie his knot properly. If the two climbers had gone through the pre climbing checks he'd be alive today. The second at Swanage involved an experienced climber who only placed 1 piece of gear, in a 75 foot VD and it failed when he slipped off.
If you would like a refresher trad or sport lead half day course,  email monsterclimbs with the key words 'Climbing Lemons' to receive a discounted price of £40 each – minimum 4 people.