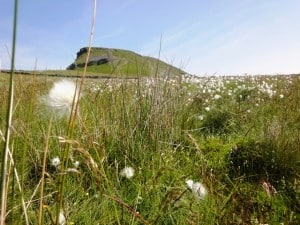 This summer Ali oversaw the Gold D of E expedition for Malvern St James – a private boarding and day school for girls. The first night was spent in Kettlewell Youth Hostel where the girls made their final preparations and discussed their plans with the assessors.
The 2 Gold D of E groups followed similar routes that included the famous 3 Yorkshire Peaks, Pen-y-Ghent, Ingleborough and Whernside. The weather stayed perfect throughout their expedition –  though a little too hot at times. There was the threat of dehydration and heat exhaustion, so the groups set off early in the morning – around 5 a.m. and Ali met them on the Peaks with extra water.
As with many expeditions there were group disagreements regards routes and expectations but D of E, and especially Gold D of E are supposed to be tough and hard to achieve, but with group support and solidarity in real team spirit all team members achieved their goals and their Gold Award.The final day brought them to the finishing point at the railway viaduct at Horton in Ribblesdale. They all slept most of the way home.