Set in five valleys close to the French border, with over 80 climbing sectors and hundreds of routes over the full range of grades this is the perfect altenative to Finale Ligure, that due to it's popularity has become somewhat polished in the more popular areas.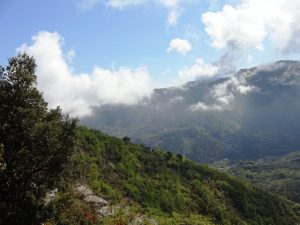 Most areas are set high up in the valleys which means it doesn't get too hot, and even if it does you can search for shade or move to a higher altitude. Our party of 8 varied in ability and experience, from complete beginner to hard core sport climber and there was something for everyone. You can fly to either Nice or Genoa, and as long as you book early you can get a cheap deal. Our party flew to Nice from Bristol and were hit with an extra fee from the car hire company as we wanted to travel to Italy, so on reflection a better alternative would be flying to Genoa.
The rock was solid, beautiful and varied, with slabs, overhangs, tufas, diagonals, steep juggy routes, routes with varied styles and delicate balancy moves. Crags included: Terminal – visited twice as it was so good, Basura, Basau Centrale, Paretone, I Gumbi, Belvedere and Telematica. The grades seemed tough to start with, but as we got used to the rock and style of climbing our grades started to improve. We also noted that some route setters were more tough on grades than others – Zambarino being one of them. We warmed up on a 6a – Eldorado at Paretone which was more like 6b and you would seriously hurt yourself in several places if you fell off due to the bolt placements.
Routes of the trip for me were: Maga Mago 6b at Basura which was a rightward trending overhanging corner which although slightly dusty was absolutely brilliant, very strenuous but delicate at the same time with some quite dancelike moves which I love. It was one of those routes that if you read it quick enough it just flowed. Bob 6a+, Max 6a+ and Bat's Stone 6b+, all Minetti routes and over 30m long, were absolutely brilliant. They were sustained with interesting crux moves that needed a bit of working out, but with opportunities to rest. A great work out. Isabella 6b+ and Merlins Day Out 6b+ at I Gumbi were both excellent routes and very different. I fell off Isabella AFTER doing the crux by lunging for a big hold instead of using my feet and delicately moving across. Steep and sustained all the way it was like a fabulous fairground ride, I even enjoyed the fall – it gave me such a buzz. Merlin's Day out was 25m of many styles of climbing from a butch overhanging tufa start to steep technical slab climbing with indifferent holds.
It was probably one of the best climbing trips I've ever been on and I'd certainly go back. For further information or if you would like to book a trip to Oltre Finale please use the contact form or email alikat65650@hotmail.com or call: 07814555378