The Isle of Portland is found on the south coast near Weymouth in Dorset. It has its' own micro climate and incredible sport climbing opportunities. Grades vary from 3 – 8b!!! You can be on Portland surrounded by blue sky  and look back to the Dorset coast and see it shrouded in cloud.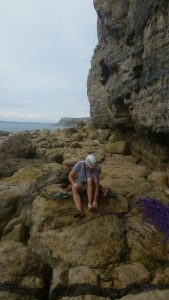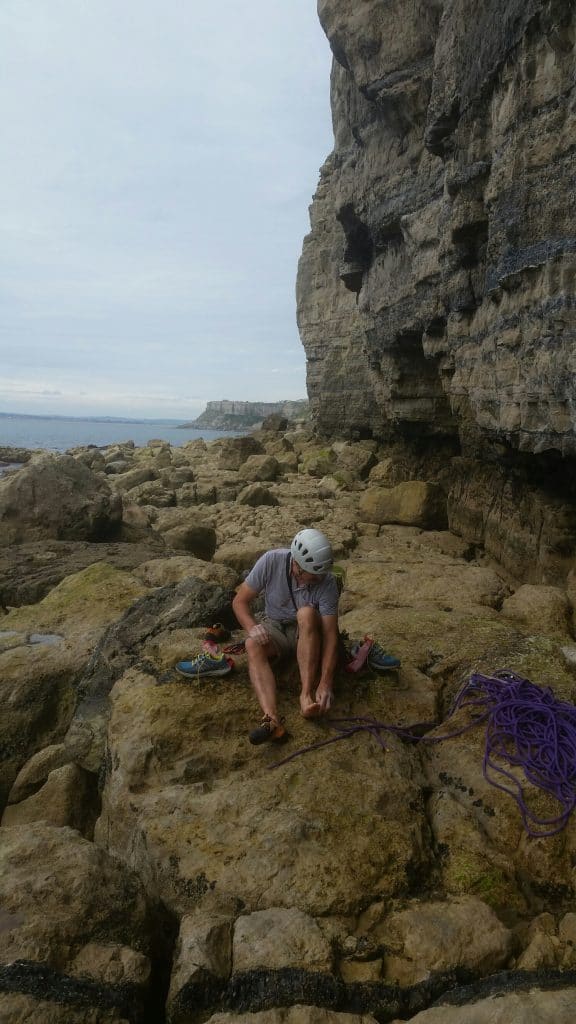 The best climbing is on the west side and the sun gets on the crag in the afternoon but there are plenty of opportunities to climb on the east side in the morning sunshine where some of the easier climbs are to be found. The Cuttings, however, was one of the first areas to be developed and some popular climbs have become polished over the years.
It is a great place to learn to sport climb as there are ample routes in the lower grades, and although some bolts are quite spaced, it is easy to extend the length of quickdraws to give 2 clips from one bolt – Blacknor Beach, Battleship Back Cliff, Cheyne Wear area and The Cuttings have great opportunities for the beginner sport lead climber and no prior experience or equipment is required if you book a 2 day course with Ali Taylor 
There are no camp sites on Portland as yet although there are car parks where you can rock up in your camper van and some people wild camp BUT this is forbidden.  You must remove ALL your rubbish, leaving your wild camp or camper van site in a mess will lead to access being denied to climbers. Portland is  a beautiful place and climbers generally are very conscientious about removing their rubbish.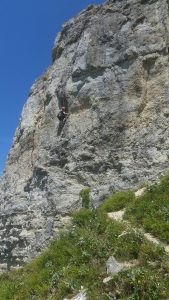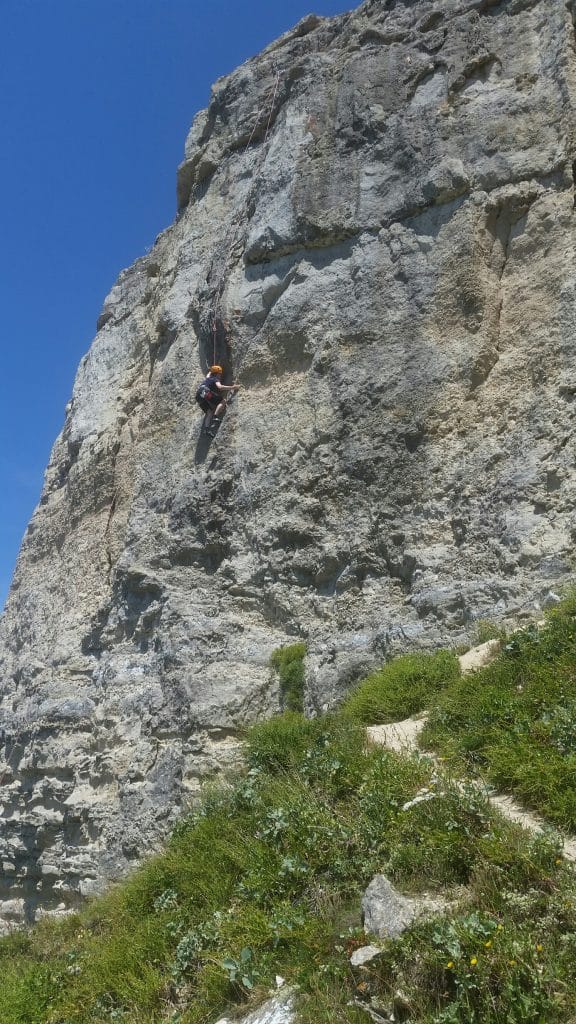 B & B's abound on Portland and there are static caravans available at Glen's caravans in Easton but they are very basic. There are also a few campsites just off the Isle on all sides of Weymouth.
On our latest trip we climbed at Blacknor North, Blacknor Central, Neddyfields Main Cliff, Battleship Edge, Coastguard South and North. The climbing is so varied here from crumbly shells, to compact limestone, from slabs to overhangs, from cracks to corners and lots and lots of tufa and conglomerate. The rock takes some getting used to and the routes should not be underestimated as the bolts are often spaced and often there's a kick in the tail.
Bouldering is available all over Portland as well as Deep Water Soloing – so…… there is something for everyone.

If you are willing to walk/scramble away from the popular areas you are in for a treat but be wary – there is still the aftermath of the winter storms of 2014 to contend with. Paths and crags have been obliterated and access to some areas is tortuous and dangerous. There are still paths crumbling away and evidence of recent rock falls so be extra cautious and look for tell tale scars on the rock face and unweathered rocks and debris at the bottom of cliffs.