I hadn't seen Jess and the girls Lottie and Lucy since July 31st 2012 so I was really looking forward to our 2 day adventure in the Lake District. The girls had changed dramatically – so tall but with the same sense of adventure and fun and both very fit.
On our first day we decided to ascend Helvellyn – 969m, via Striding Edge and Swirral Edge and father Andy, joined us which was a great achievement as he is not keen on heights or precipitous drops.
It was obvious by the numerous deviations via rock outcrops on the way up by Lottie and Lucy that they were more than ready for the task ahead. It's a bit of a slog up to Helvellyn, and there is a lot of ground to cover before you get to the best bits – the scrambling.
Lucy was so comfortable and confident scrambling that I asked her if she'd like to take the lead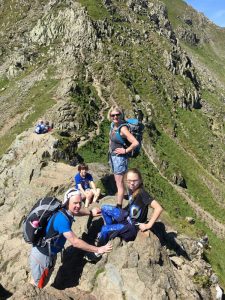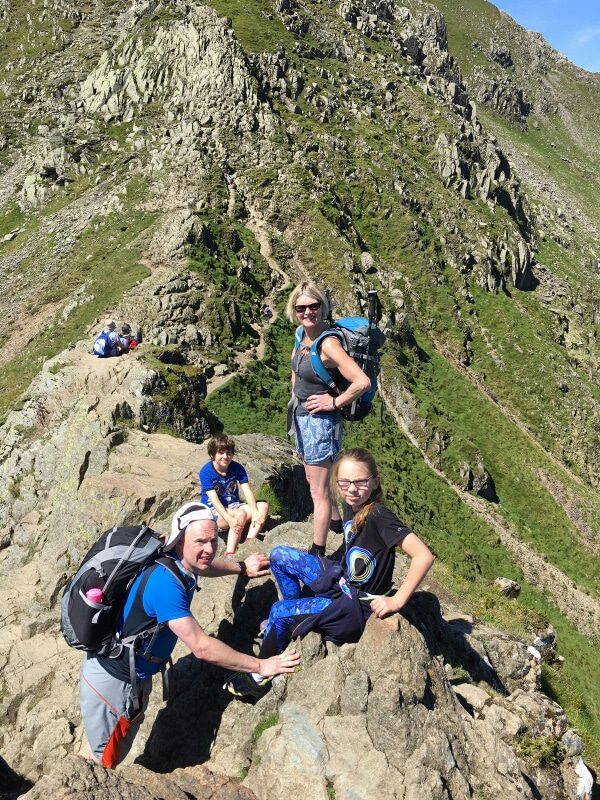 and choose the route, over Striding Edge – I referred to both girls as Chamois – Mountain goats – and she literally leapt at the chance. She sought out the most difficult routes and the most exposed parts of the ridge, especially when we came to a traffic jam. You could see how much she was enjoying herself. Lottie was equally strong and sure footed as was Jess, and Andy rose to the occasion, enjoying the exposure even though he was out of his comfort zone.
All too soon we reached the summit  and the view was spectacular. We could see for miles and couldn't have wished for a better day. The descent via Swirral Edge wasn't quite as exciting but a paddle in Red Tarn was great for the feet and tea and cakes in Glenridding to follow hit the mark.
Andy didn't join us for day 2 of our adventure as he had an appointment with Scafell so we headed up the Langdale valley to try a little bouldering at Chapel Stile. I was amazed by how strong both girls were, and every problem I suggested, they had a go and usually got on the first attempt.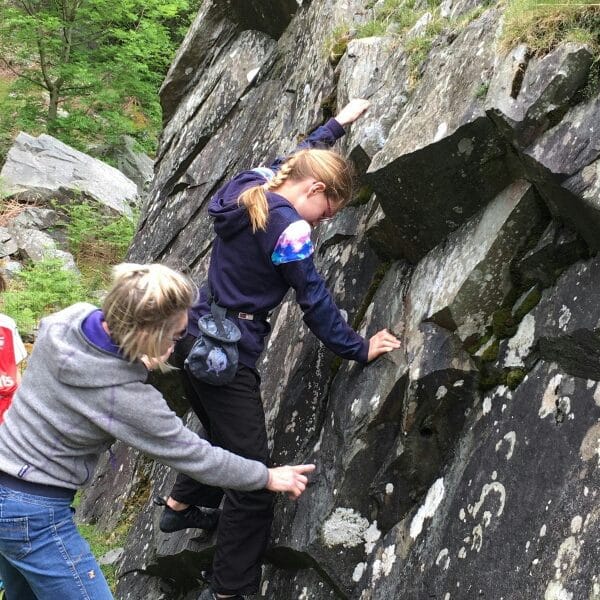 They quickly grasped that although tight, their climbing shoes enabled them to stand on the smallest of holds. It won't be long before they are out climbing Jess and ME!
Chapel stile is a difficult site to navigate as the boulders are spread out and you have to cross huge areas of bog to move between boulders that didn't seem to exist so we moved to the Langdale Boulder field where there were very few easy problems.
Jess and the girls were brilliant and succeeded on problems that they found physically difficult and mentally challenging. I found one or 2 of the top outs quite daunting but didn't want to put them off; encouraging, spotting and instilling them with self confidence.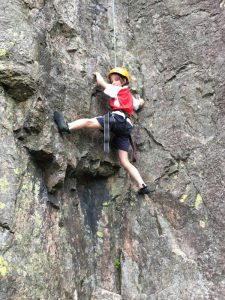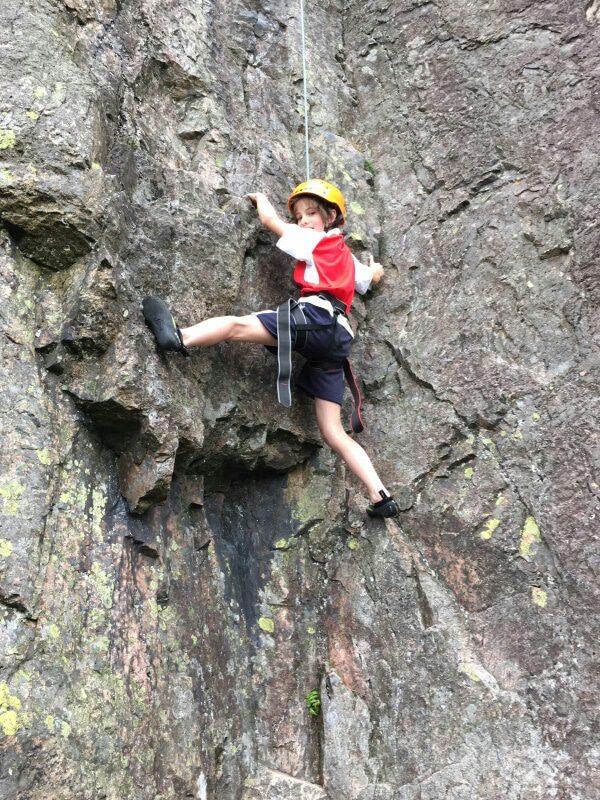 We finished the day with a cheeky VS at Stickle Barn Crag – Heather Groove, which I led first to demonstrate moves, hand and footholds. It wasn't very well protected and had a couple of scary run outs but as a climb on a top rope it was superb and everyone enjoyed it and climbed without resting.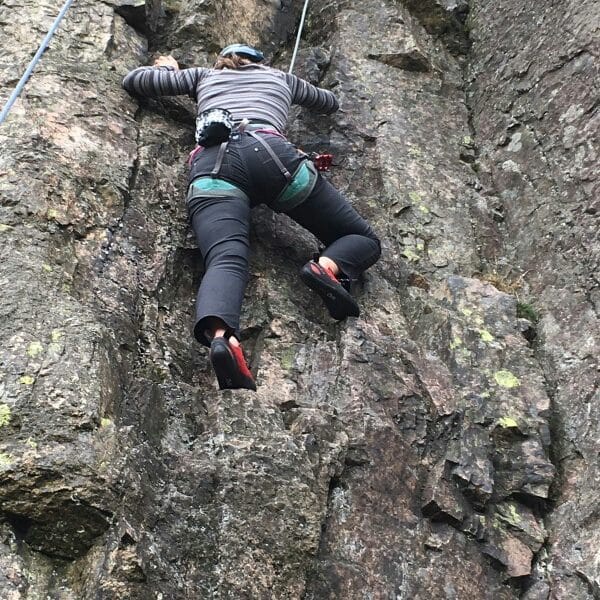 Everyone had a fabulous time including me and a big THANK YOU to Jess, Andy, Lottie and Lucy for being such amazing clients and friends who treated me like one of the family.
I'm hoping to see them again soon.