I have never seen such consistently good weather in North Wales – everything was dry and for once we were spoilt for choice. My partner in crime was Mick Green, and although a climbing holiday, it is always training for me and gives me a chance to visit different areas and look for client opportunities. 
Most of the rock in North Wales has undergone metamorphism in some form or another – super heated, uplifted, folded, eroded etc. so is unlike any other rock. In fact North Wales is one of the most interesting places on the earth – geologically speaking. It makes rock climbing very interesting and is a great place to experience multipitch climbing for the first time.
Llanberis Pass sports many crags including Carreg Wastad,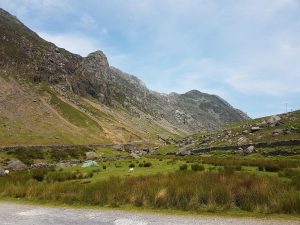 Clogwyn y Grochen and The Cromlech. The routes are big adventures and just doing one route feels like a big day out. The grades can also be a bit misleading. One 4b pitch felt like 5b – no gear or holds. One had to keep a cool head. Spectrum HVS 5a and Cemetry Gates E1 5b were both excellent routes, with varied and exciting climbing.
Gogarth on Anglesey is even more challenging. The approaches are longer and once you have geared up there is at least 500 m of down climbing and traversing vertical grass to get to the sea, where you either have to wait for the tide to go out or do a traverse above the sea to reach the start of your chosen climb. Upper Tier is above sea level but is still difficult to get to and once you top out onto the vertical grass there is no gear or holds and can can be quite disconcerting.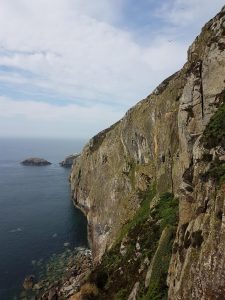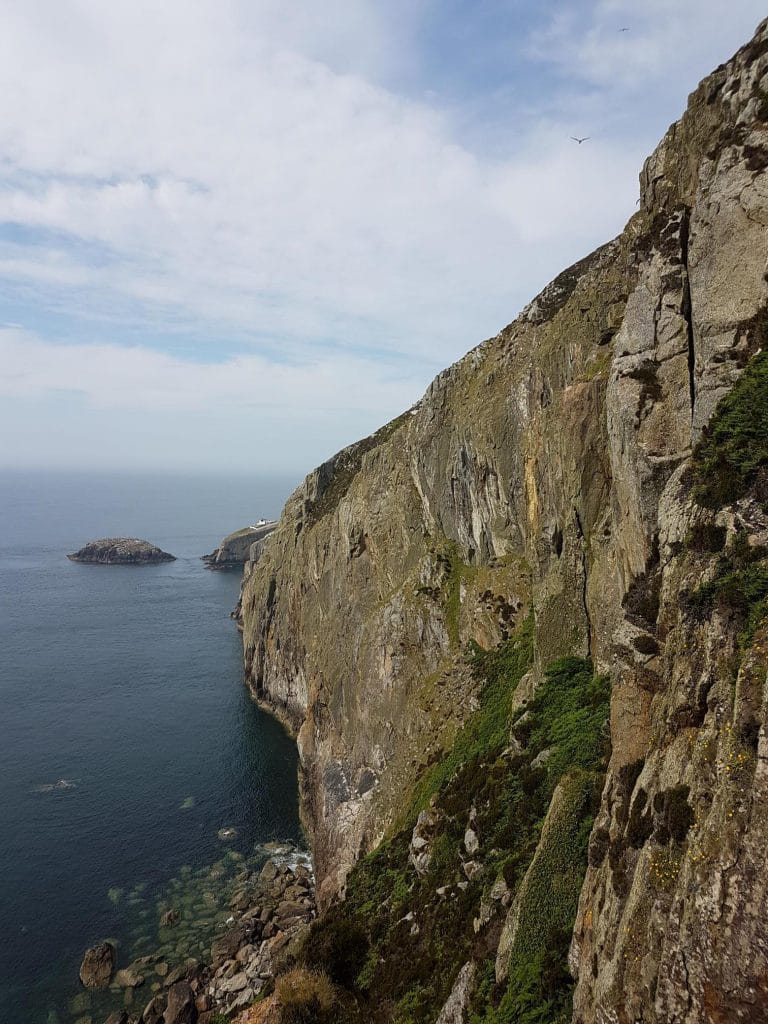 Resolution Direct – E2 5c was a sustained route with good gear and mainly good holds on steep and solid rock, with 3 good pitches that followed a great line. Every pitch was brilliant, with varied climbing that required perfect footwork and good technique. The top out, being the furthest right of Main Cliff was at a gentler angle and wasn't too far to the top, also less grass and more rock to protect the scrambly pitches.
Rhoscolyn is mainly a single pitch crag above the sea. Some areas are not affected by the tide but those in the Fallen Block and Cave Zawn are and

can also be affected by humidity. The Red Crag offers climbing on quartzite which is generally solid and reliable. Icarus HVS 5a is a 2 pitch route and a good warm up for the crag. The Savage Sunbird E2 5b is an excellent route with good gear and holds but is quite steep which ensures the climbing is sustained. Wild Rover at El5b is a great adventure but has a bold start – 10 m to the first gear but the climbing is straight forward and you just have to keep a steady head.
There were a couple of rest days!!!!! We ascended Crib Goch by walking up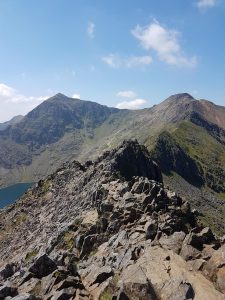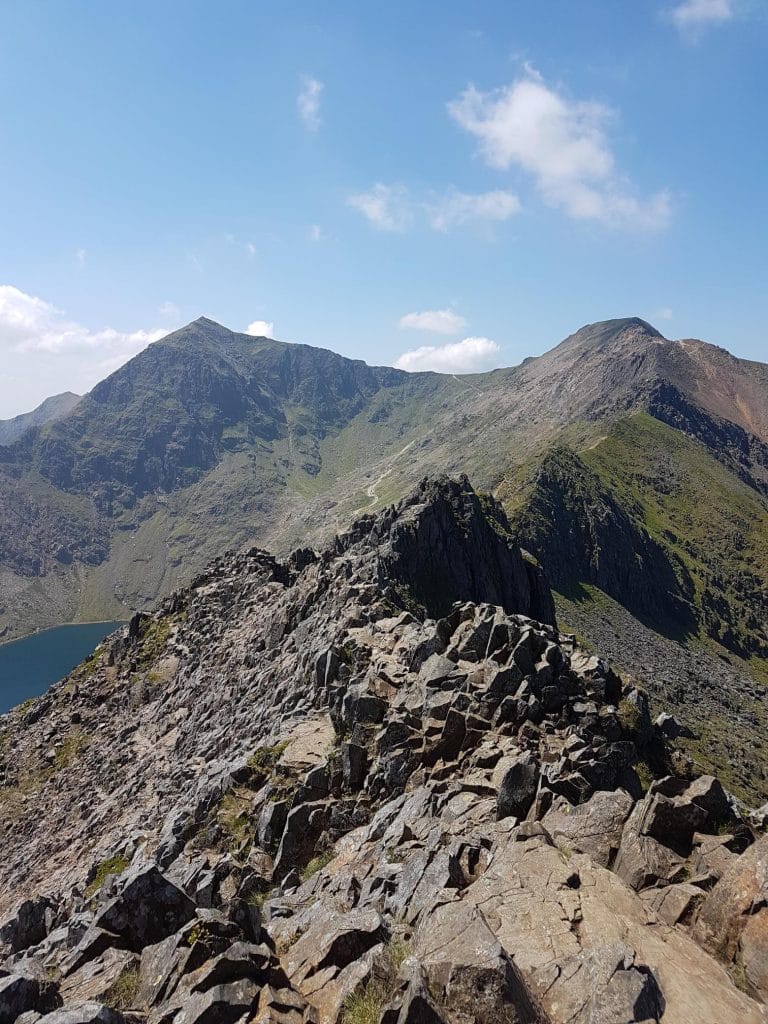 from Ynys Ettws – a mere 750 m of ascent to meet the ridge at Bwlch Goch, and followed the eastern ridge to Bwlch y Mot and then contoured along the mountain side back down the pass. It was a fabulous day out. The weather was amazing and the scrambling is as hard or as difficult as you want it to be. Most of the difficult and exposed sections can be avoided, but the die-hards like to follow the ridge with great exposure and the exhilaration of the ground falling steeply away to both sides.
North Wales is of course a brilliant place for other activities too and on rest days you can canoe in the sea, hire a Jet Ski, go surfing, bird watch, pony trek or build sand castles.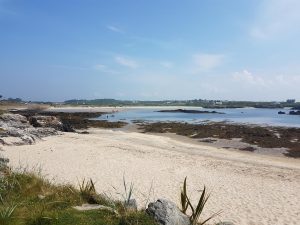 If you would like to book a North Wales climbing/scrambling trip or require further information don't hesitate to contact Ali.