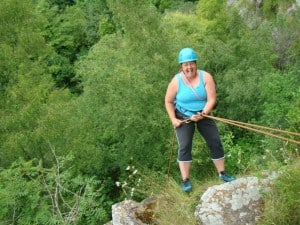 Monsterclimbs is now offering women only climbing courses. We have often been asked if this was possible, and as most of our courses are tailor made to suit our clients, then the answer is yes, but now it is public knowledge and all courses will be run by our resident female instructor Ali Taylor.
Although courses can be tailored to suit individual needs, the type of courses available are;
Hen or birthday parties, with climbing, scrambling, navigation(treasure hunt) and abseiling activities
Women only outdoor day events, where you can take and meet new friends
Women only First Step indoor climbing courses

Meet new friends

Women only Sport Leading courses
Women only Trad Leading courses
Adventure multi-pitch day – maximum 2 ladies
Mountain Scrambling days
and so much more…………..
All equipment can be provided.
The next Women Only event will be:
Ladies Day  – Coffee, Climbing, Wining and Dining
Monsterclimbs are happy to announce a new date on Saturday 14th July 2012.
At a cost of £50 per person you will get to climb and meet new people with similar interests. You don't need any prior experience or equipment, just a spirit of adventure, but if you have both they are welcome too. Bring a packed lunch, stout shoes, a spare jumper and plenty to drink.
The day begins at 9.30 at Costa Coffee in Gloucester, at the old Cattle Market, where you get to meet everyone in the group, maximum of 6 'Ladies', and purchase cakes and coffee as you desire.
Transport to the venue will be via a car share system to minimize the impact on the environment and will hopefully be organized prior to the event.
Symonds Yat in the Wye Valley is the venue, where you will learn to belay, climb and abseil.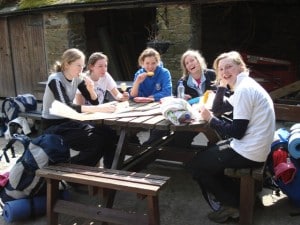 At the end of the day we will retire to the Saracens Head for food and drink and return to Gloucester at the end of a long and satisfying day.
Please register your interest on the contact form.
Please note that the £50 only covers planning and running the day and Ladies need to pay for their own coffee and food.