I often find myself in awkward situations when I'm out helping people learn to climb, or climbing for my own pleasure.
As a Mountaineering Instructor I have a duty of care to ensure the safety of others as well as my own clients and myself. It is difficult to ignore a member of the public who is on the verge of making a fatal mistake, and yet I have often been rebuffed and insulted when I have stepped forward to offer advice. People have been less than polite on occasion.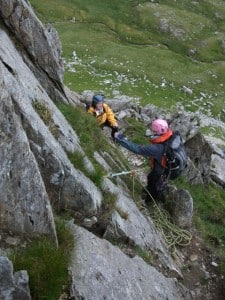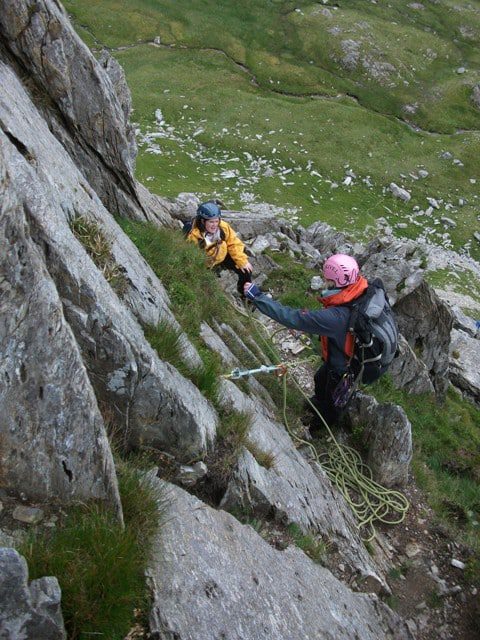 Not everyone is like this, thank goodness, and the majority welcome the offer of well intended advice.. In an ideal world climbers would take courses to ensure their safety and do refreshers from time to time to keep their skills current, but even in the climate is it so difficult to justify spending money on climbing instruction – bearing in mind that learning to climb could save your life.
The next best thing is to buy a good instructional book or video or spend a few minutes every now and again reading through my Learn to Climb Series 'From the Ground up'.
This course takes you from the very basics to some advanced climbing techniques.  The individual posts are listed below.  I would urge you to read through them in order, but you are of course free to jump about to fill gaps in your knowledge.
As good as my course is, there is no substitute for face-to-face instruction.  My advice would be to gather some friends and arrange a group session so that you can learn to climb in a safe, friendly environment.